No where else in the area will you meet so many eco-minded people from all aspects of our environmental
and business community. Come join in and see what all the buzz is about!

Recap of last gathering Archive What is Green Drinks?


Wednesday, July 11
5:30 - 7:30 p.m.

Severn Sailing Association
311 First Street, Eastport
Annapolis
Theme
The Refill Revolution: Combating Single-Use Plastic Bottles

Details to come
~~~~~~~~~~~~~~~~~~~~~~~~~~~~~~~~~
Recap of Previous Green Drinks
Tuesday, June 12
St. Luke's Episcopal Church Eastport - at its Restoration of Nature Project
1101 Bay Ridge Avenue, Annapolis

Green Drinkers joined us at the Kickoff of a unique 24-hour collaborative fundraising event involving 12 local environmental organizations including us! Follow this link to learn about the GreenGive.
~~~~~~~~~~~~~~~~~~~~~~~~~~~~~~~~~
Tuesday, May 8
126 West Street
Annapolis

Sponsor



Thank you to the producers of Maker's Mark for their sponsorship of our event.

Theme

Then & Now - Cleaner & Greener
Complimentary appetizers by Baroak's Chef. Cash bar.
Green Drinkers came and heard about the local hospitality community's sustainability efforts and about how the Mint Julep
was responsible for the invention of the paper straw -- the Aardvark straw -- back in the 1800s! It's a great story! Read more.
The weather was spectacular for our event -- inside Baroak and out on the patio.
We discussed our movement to protect our Bay and the oceans from plastic pollution. Follow our lead, and that of several other organizations, and Maker's Mark.
And the Marker's Mark Mint Julep was our official "green drink" in a very cool metal cup -- with a paper straw, of course!
Several ladies wore their Derby Day finest to Green Drinks!


Read more about Maker's Mark's campaign Read more about our #SipResponsibly campaign

Voted by the fans in 2012 as Best Opening Act
in the Rams Head First Annual 'Rammie" Awards
~~~~~~~~~~~~~~~~~~~~~~~~~~~~~~~~~
Thursday, April 12


Mathias Laboratory and Patio
657 Contees Wharf Road, Edgewater

Theme


World Class Science in Your Backyard
Sponsors

three local companies that work in an Earth friendly manner
read more below
Annapolis Green returned to the Smithsonian Environmental Research Center (SERC) in Edgewater for a night of learning about the world-class research being conducted right in our backyard and how it impacts not just scholars, but all of us.
The staff and volunteers at the Smithsonian Environmental Research Center could not have been more gracious hosts at our Green Drinks event last Thursday. A good crowd not only enjoyed the great food and drink and music, they also were amazed at the spectacular LEED-Platinum Mathias Laboratory and the range of research being conducted at SERC

We've said it many times: SERC is a hidden gem where scientists from around the globe come to do research that adds to the body of knowledge affecting more than its six main areas of study: invasive species, global change, biodiversity, food webs, land use, and nutrient and toxic chemical pollution.
We'd like to give a big thanks to SERC Director Tuck Hines and the wonderful people who work under him who are doing work to better understand our world.
If you've never been to SERC, you must go. SERC is located in a beautiful rural setting on 2,650 acres of land and 16 miles of shoreline surrounding the Rhode River, with archaeological areas, active farming, and of course, science, headquartered in the Smithsonian's First LEED Platinum Building, the Mathias Lab, that opened just short of three years ago. It also serves as home base for the West and Rhode Riverkeeper.
Take time and visit SERC next month at its annual fun festival of science open house. On Saturday May 19, take part in hands-on activities in the water and on the land, with Smithsonian scientists. You'll also discover what's working in conservation in Chesapeake Bay and around the world, and how you can be a part of it. It will be a great family friendly day that will include a boat ride on the Rhode River, a hay ride through the forest, an archaeological dig, birds of prey, and more. And the best part is that it's free (except for the boat ride, for which there is a small charge)! RSVP online and you'll be entered into a raffle to win a Whole Foods gift bag valued at over $50.
Green Drinkers enjoyed live music by Pressing Strings, a local musical force. Since 2014 they have been weaving a tightly crafted sound that has widespread roots touching on a number of genres, making a mark on listeners young and old. From toe tapping bluesy folk, to funky soul rock, the music is heartfelt and powerful. Be sure to follow them as they play at various venues around town on the group's website or here.
Light hors d'oeuvres were provided by Barb Duvall's Bowl of Cherries Catering & Events, featuring its Fun on the Maryland Boardwalk menu:
Old Bay Seasoned Popcorn

Cheeses and Charcuterie
A selection of local, artisan cheeses
from Firefly Farms, Chapel Creamery and Cherry Grove – Maryland and Virginia farms

Pickled shrimp
Grilled Brie with Tomato Jam
Salames, Patés and Cured Meats
Spinach and Artichoke Dip
Sundried Fruits, Home Baked Flatbreads, Fresh Herbs
Beef sliders with cheddar cheese, pickles and tomato

Chicken with Ztatzki

Andouille Sausage Pigs-in-a-Blanket with Whole Grain Mustard
The surprise desert of Mini Root Beer Floats was even more festive with our green and white paper straws!
The cash bar will feature beer and organic and local wines by Bay Ridge Wine and Spirits. Non-alcoholic beverages will be available.
Wine Menu:
Obaffa Toscana Rosso
Frey Natural Red
Bonterra Chardonnay
Bonterra Sauvignon Blanc
Bonterra Rose

Beer Menu:
Monument City Battle Ipa
RAR Groove City Hefewelzen
Union Duckpin Pale Ale
Our event was Zero-Waste, that is, all the plates and cups were composted and the cans and bottles were recycled. Zero went to the landfill.
Three scientists were at the Green Drinks/SERC event in addition to Tuck Hines, the Director of SERC:
Dr. Sean McMahon, Senior Scientist, SERC; Temperate Program Coordinator, Center for Tropical Forest Science-Forest Global Earth Observatory (ForestGEO)

Dr. J. Patrick Megonigal, Deputy Director, SERC; Research Biogeochemist; Expertise in Ecosystem Ecology, Biogeochemical Cycling, Microbial Ecology and Global Change.

Dr. Alison Cawood, Citizen Science Coordinator, SERC; oceanographer with expertise in local environmental issues and designing research and science outreach projects.
Our Event Sponsors
We would like to thank our locally owned sponsor companies: B.O.G. Pest Control, King Cuts Landscaping, and City Clean. Each offers products that enhance your home or business without harming the Earth.
B.O.G. Pest Control offers a wide variety of services in the Maryland and Northern Virginia area, using the safest products available for your home or business. The company works hard to provide personalized care that is tailored specifically to meet the customers' needs through an inspection of the property. Offering control of pests, termites, mosquitoes, fleas & ticks, ants, moles & voles, stinging insects, stinkbugs, deer, and lawn care.
City Clean, Inc., has over 20 years of experience in soft washing and power washing and its proprietary HybridWash!™ that uses a 100% bio-degradable cleaner that is safe for your family, pets, plants and the environment. This treatment safely and effectively targets mold, mildew, algae, carbon deposits and spider webs.
King Cuts Landscaping provides a range of landscaping services including landscaping, hardscaping, and rain water management and design and installation of permeable pavers that allow rainwater to soak into the ground.
~~~~~~~~~~~~~~~~~~~~~~~~~~~~~~~~~

743 West Central Avenue, Davidsonville

Theme



Sponsors


Our 10th visit to Homestead Gardens on March 14 was just as beautiful and inspiring as we had hoped. Our event was right in the middle of the yearly Spring Flower Show, this year titled "Gardens that Work." We hope you were inspired to create your own working garden – whether specifically for pollinators or for YOU by planting edibles among flowers – and that the visit to the garden was a nice break from winter. Homestead's Gardens that Work program was designed to show you how our garden, lawn and landscape can work in harmony to generate health, wellness and beauty.
We'd like to thank Homestead Gardens owner and CEO Brian Riddle (a Founding One Hundred sponsor), for hosting us and for saying a few words about how to make life beautiful, and for providing a discount coupon to our Green Drinkers. Thank you also to the Homestead Gardens staff, especially Pam Cole.
Thank you to our sponsors, Bee Friendly Solar and the Alliance for the Chesapeake Bay. Read more below.

A big thank you goes out to Anna Chaney and her Herrington by the Bay team, our newest Founding One Hundred sponsor, for a delicious and very generous array of appetizers (How about that invasive Blue Catfish!). Anna and Herrington by the Bay have been delighting us at our March Green Drinks for the past ten years!
Menu


Italian Meatballs
Herrington uses local, hormone-free ground beef from Progressive Farms in Harwood, Maryland, to make these delicious,
savory meatballs seasoned with Italian herbs and spices and graced with Herrington's Pomodoro Sauce
Herrington's Crab Dip in a Slider Roll
Herrington blend of Monterey, Parmesan and cream cheeses with jumbo lump Blue Crab meat, served hot in a homemade slider roll
Blackened Blue Catfish & Grits
With chili lime butter served over poblano & cheese grits
Avocado Toast
Shaved asparagus, tomato & Honey's Harvest Farms cured egg yolk served on a seeded gluten free crostini
In the artful garden were two musical artists, Tom Guay and Kevin Brooks of the Eastport Oyster Boys who treated us to some well-known favorite songs about Chesapeake Bay living (with an Eastport flair) and some Irish tunes too. Follow the link to see the Boys' performacne schedule.

Organic wines and premium beers were provided by Bay Ridge Wine & Spirits. and represented by Rene Acosta.

As you know, we can't manage Green Drinks without volunteers. Thank you to our front desk crew, Sandy Williamson and Rita Calvert, and to our Drink Ticket Crew, Cat Marucci, Cassidy Patton and Josh Cranford. Also helping is greet and orient our guests was Daphne Ferrier. Volunteer bartender Greg Perry was serving up wine and beer. And two of our "Ambassadors of Strawlessness," Lisa Spallitta and Margaret Morrell, were there explaining our "Don't Suck. #SipResponsibly" campaign to eliminate plastic straws. And of course, a HUGE thank you to volunteer photographer Ken Tom.
Our exhibitors included
Live Green,
our partners in "Making Healthy Affordable;"
Annapolis Compost;
Anne Arundel County's Recycling Division
; and
Bee City USA
.
Exhibitors

Green Drinkers learned all about how to turn your kitchen scraps into rich compost from Annapolis Compost. You'll dramatically reduce the amount of waste going to the landfill! In fact, 40% of all food waste in the United States ends up landfills, collectively producing more greenhouse gases than air travel. Your food waste is not trash... complete the circle of life by making sure your food waste goes back into the ground as compost, as nature intended.
In 2016, the region of Anne Arundel County, City of Annapolis and the Town of Highland Beach were, together, designated as a Bee City USA. Bee City USA is a nonprofit national organization that fosters ongoing dialogue in urban areas to raise awareness of the role pollinators play in sustaining three-quarters of the world's plant species and what each of us can do to provide them with healthy habitat. All groups involved in this partnership understand the importance of sustaining pollinators, and want the region to become more pollinator-friendly. See their exhibit near the "Pollinator Hotel."
Visit the Recycle.More.Often. website to learn about the work of the Anne Arundel County Bureau of Waste Management Services which is responsible for collecting recycling, yard waste and trash from over 160,00 curbside customers. The Bureau also is responsible for the operation of the Millersville Landfill and the County's Recycling centers. Find out what you can recycle more often.
The Maryland League of Conservation Voters provided information on improvements to the Forest Conservation Act, currently making its way through the General Assembly. It is designed to save our forests by strengthening existing legislation. Ben Alexandro spoke about the legislation and gathered sigantures on a petition urging legislators to pass the Act.
A Word from our Sponsors
Every spring, tens of thousands of volunteers come together to pick up trash from local streams, creeks, rivers, parks, and neighborhoods as part of the Alliance's Project Clean Stream — the largest cleanup event in the Chesapeake Bay region -- in all six Bay states and the District of Columbia. Through Project Clean Stream, the Alliance offers hands-on opportunities through our partnership with residents, local businesses, environmental organizations, local governments, community groups, houses of worship, schools and universities, to come together to take action to restore clean waters to local streams. creeks and rivers. Volunteer now! The 2018 official Project Clean Stream Day is April 7 with cleanups taking place from March 1 to June 9. Volunteer now for a cleanup near you – including one jointly led by Annapolis Green and the Back Creek Conservancy on April 7.
Businesses for the Bay is an Alliance for the Chesapeake Bay membership association designed by businesses for businesses. It provides a forum where businesses can make their voices heard, share best practices, facilitate environmental stewardship volunteer opportunities for employees, save money, reach social and sustainability goals, and promote environmental efforts that are important to them, their customers and their communities.
Bee Friendly Solar is comprised of three solar energy projects planned on private property in Lothian and Tracy's Landing with full support of each of the landowners. BGE customers will be eligible to receive savings on the clean energy produced from the projects. The site will be planted with pollinator-friendly native plants and flowers. The company is asking that people who favor community solar power sign its petition to allow it in Anne Arundel County. Read more here.
~~~~~~~~~~~~~~~~~~~~~~~~~~~~~~~~~
Tuesday, February 27

Chart House Annapolis
300 Second Street, Eastport, Annapolis

Sponsor
Theme


We celebrated the 2018 Annapolis Restaurant Week (February 25 - March 3) and launched our campaign to reduce plastic pollution in our waterways: "Don't Suck. #SipResponsibly." We had a packed house with lots of enthusiasm to go with delicious appetizers, and the paper straws we supplied were everywhere!

photos by our wonderful volunteer photographer, Ken Tom
Thank you to our volunteers who helped us put on Green Drinks: Rita Calvert, Sandy Williamson, Cathie Trogdon, Karin Hannah Stern, Tom Cagle, Cat Marucci, and Carl Wagner.

First, we were excited to return to the fabulous Chart House with the beautiful waterfront surroundings of this iconic restaurant housed in a historic building. We were happy to see Green Drinkers stay for dinner to enjoy the Restaurant Week menu.
The Chart House's chef delighted us with these complimentary offerings:
Pork Belly Bahn Mi Sliders


Pork belly on sourdough with picked vegetables & cilantro


Kim Chee King Crab Stack


Cucumber cup, king crab, and kim chee sauce with seaweed salad & pickled ginger


Root Beer Braised Short Rib Flatbread


Caramelized shallots, candied apples, chipotle BBQ & goat cheese


Bruschetta Bar


Marinated artichokes, tomato basil, olive tapenade, hummus & Parmesan cheese with crostinis

We launched our newest campaign, "Don't Suck. #SipResponsibly." drawing attention to reducing the use of wasteful and environmentally harmful plastic straws. Thank you to our campaign sponsors: Leonard Paper, Live Green, Margaret Morrell, Edward Vesely, DMD, and his wife, Angela Miele, DMD.
The campaign, which will continue beyond Restaurant Week, has two parts:
On the part of the restaurants and bars, we're asking that they retrain staff so that they don't mindlessly add straws to drinks. Instead, offer them upon request, and don't offer plastic. Offer paper straws.
On the part of the customer, we need you to say NO to the plastic straw. If enough people do this, the restaurants and bars will respond and change their practices.
Read more about "Don't Suck. #SipResponsibly." and see how YOU can be involved. See the video below, by Sister Eden Media, and pledge to Stop Sucking!
Secondly, we're stepping up our natural cork recycling campaign, soon bringing that to area restaurants and bars too. Corks are a valuable resource and should not be tossed away. They are not trash. Corks can be recycled and made into flooring, foot ware and even yoga blocks, like the ones we have available for sale! Do you have corks to recycle? Bring them to us! Want to volunteer to help with this? We need folks to collect corks for us. Read more about our ongoing cork recycling campaign.
Event Sponsor
Our event sponsor, The Boat Life, is planning a festival in September that is all about the waterside lifestyle -- sailing, power boating, kayaking, paddle boarding, and more... including music and beer. The Boat Life Festival is a fun way to engage new families and individuals in the world of boating fun, water sports and an active outdoor lifestyle. By attracting people into the event with live music, local food & drink, a unique marketplace and a hands on approach to all things in the water, they anticipate attracting 20,000-30,000 attendees over the two-day event. Save the dates: Saturday & Sunday, Sept. 29 & 30. More info to come at theboatlife.com
Our Green Drinkers learned about The Boat Life and how plastic pollution is choking our waterways and what everyone can do to help! We can all do our bit so that we can all enjoy the good life... the boat life... on pollution-free waterways.

~~~~~~~~~~~~~~~~~~~~~~~~~~~~~~~~~
Thursday, January 18



Galway Bay Irish Pub
63 Maryland Avenue, Annapolis
after the

The way to make positive change in our community is to get involved in the legislative process at all levels of government. Many people went to the Maryland Environmental Legislative Summit to learn what the environmental priorities are for the 438th session of the Maryland General Assembly and how we can all make a difference. And then we Continued the Conversation at Green Drinks.
There were people from all walks of life at Green Drinks, joining in spirited conversation, appetizers, and a cash bar.
We'd like to thank the management and staff of Galway Bay Irish Pub for being the best of hosts. The appetizers were delicious and the service gracious and friendly, as always.
Being a good steward of the planet is the company's #1 core value. They work hard to reduce their carbon footprint by composting all their kitchen scraps with and by recycling.
Galway Bay is one of the Greenest restaurants in town, and not because they are Irish. In fact, being a good steward of the planet is the company's #1 core value. They work hard to reduce their carbon footprint by composting all their kitchen scraps with and by recycling. There's more... read on. There's more... read on. And they are Annapolis Green Founding One Hundred sponsors!
Thank you also to our volunteers, Rita Calvert, Elizabeth Benitz, Daphne Glover Ferrier, Sandy Williamson, and Board Member George Blevins.

And to those of you who made a donation to Annapolis Green that night, thank you. We are most appreciative.
Maryland Environmental Legislative Summit
Green Drinks followed the Summit organized by environmental leaders during which the top priorities for this year were discussed by Speaker of the House Mike Busch, Senate President Mike Miller, Bob Perciasepe (former Maryland Department of the Environment Secretary and Deputy Administrator of EPA), Attorney General Brian Frosh, and others.
The priorities of the environmental community this year include:
Forest Conservation Act
Increasing the state's Renewable Portfolio Standard to 50% by 2030
Banning the use of Styrofoam statewide
Public Service Commission-Transparency & Stakeholder Notification
Want to stay up to date? Follow the Maryland League of Conservation Voters' Hot List.
~~~~~~~~~~~~~~~~~~~~~~~~~~~~~~~~~
Thursday, December 7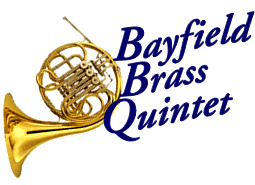 We had cookies, Stella Artois beer, and organic wines and a festive atmosphere to get you in the mood to shop and support our local businesses! And it was extra special with the first-time overhead lighting on Maryland Avenue!
Just to get into the spirit of the season, the Bayfield Brass played favorite holiday tunes on the chilly sidewalk outside our building.
Many people began their Midnight Madness – with Annapolis Green at our Open House holiday celebration!
Featured
Gift Ideas
Christmas Crab Compost – for the gardener in your life. | Read more.
Cork Yoga Blocks – made from the wine corks we recycle. | Read more.
Stella Artois Buy a Lady a Drink Chalices – a great gift for a great cause. Read more.
Focus on the Arts!

We also have some special artists with us. Our neighbor in the apartment above happens to be Jo Fleming a new artist in town who has opened an amazing new gallery at 37 Maryland Avenue. See some of her beautiful paintings (all for sale!) hanging in our office.
Also, we have Lynne's sister, Dana, visiting with her colorful glass fused Christmas trees... made, of course, of reused glass and wood! All for sale too!
Christmas Crab Compost
Our Christmas Crab Compost was ready for pick-up! It's the best gift you can give the gardener in your life: sweet-smelling, fluffy compost made largely from the "waste" from the Annapolis Rotary Crab feast last August.
We're sold the compost in convenient 15-lb. green bags, $10 each. Just plop on a red bow, and you've got the perfect holiday gift that completes the circle of life - from the Bay to the Garden! Bulk quantities were also available.
Speaking of gardening and plants...
Other Ways to Go Holiday Green
Win a Green Wall for Your School
Recycle Holiday Light Strings With Us
Calling all School Administrators, Teachers, Parents & Students
Win a Green Wall for Your School
Greenstreet GreenWalls, a division of Greenstreet Growers, announced a contest to give away a FREE interior living green wall to one lucky Maryland school.
It was installed at the Annapolis Green House, just for our event, so everyone could see how a green wall works and what it looks like. The next day, the mini-wall moved over to Annapolis City Hall and greeted those who attended the first Council meeting of the newly elected aldermen and mayor.
The green wall uses the process of "phytoremediation," the use of plants to remove contaminants from the air. The result is cleaner, healthier air!
The contest was open to ALL Maryland schools, K-12, both public and private and ended on December 31 at 11:55 p.m. The green wall is valued at approximately $10,000 and requires little maintenance. UPDATE: The wall was awarded to Baltimore Polytechnic Institute.

Learn more about it by reading the flyer and the press release.
Recycle Holiday Lights with Annapolis Green and MOM's Organic Market
If you haven't switched over to LED holiday lights yet, start now! We will help you recycle the old, inefficient incandescent strings. Bring your unwanted lights to the Annapolis Green House, 92 Maryland Avenue, before January 31, 2018, for recycling. For the 7th consecutive year, MOM's Organic Market will take them at the end of the season and send them to a lights recycler. Let's not put valuable materials into the trash where they will be wasted in a landfill! Recycle the lights with us… just like the Annapolis Jaycees did at the end of the season. The Jaycees brought us the lighted garlands that graced many businesses downtown to Annapolis Green where a jolly group of volunteers separated out the light strings from the greens (greens were picked up by Public Works).
Where do they go?
All lights are recycled locally via Capital Assets. Capital Assets has a ZERO electronic waste landfill policy and is certified by a number of third party verifiers. Visit their website to learn more.
What happens to the recycled lights?
First they're mechanically shredded and separated by parts (PVC, glass, copper, etc.) with the reusable pieces being sold to manufacturers and turned into new products. All scrap components are smelted down into their raw commodities and sold for reuse. All commodities are tracked to their final reprocessing point. Broken down raw commodities from old electronics can be used to create new holiday lights, roofing and construction materials, piping, car batteries, other electronics, lead wheel weights, flatware, jewelry, and more!
Benefits of recycling holiday lights:
Recycling raw materials from end-of-life electronics is the most effective solution to the growing e-waste problem. Most electronic devices contain a variety of materials, including metals that can be recovered for future uses. By dismantling and providing reuse possibilities, intact natural resources are conserved and air and water pollution caused by hazardous disposal is avoided. Additionally, recycling reduces the amount of greenhouse gas emissions caused by the manufacturing of new products!
~~~~~~~~~~~~~~~~~~~~~~~~~~~~~~~~~
Tuesday, November 14

Light House Bistro
202 West Street, Annapolis
5:30 - 7:30 p.m.
Theme
Reclaiming What's Valuable and Making it Even Better!

please note that donations benefited both Annapolis Green and the Light House Bistro
"By enjoying a meal, hosting a meeting, throwing a party, or taking a cooking class at Light House Bistro, YOU are helping sustain our social enterprise that trains and employs people determined to move from homelessness to stability and a promising future! Thank you for helping us change lives one meal at a time!"
- Elizabeth Kinney, President of The Light House Social Enterprise, LLC
An enthusiastic crowd came to enjoy the cozy atmosphere at the Bistro, to reconnect with old friends, meet new people and learn something new. If you hadn't been to the Bistro, this was your chance to enjoy wonderful food and cozy surroundings while knowing that you are supporting a program that reclaims lives for the betterment of our community.

It was an especially interesting mix of people of all ages and all walks of life who heard Elizabeth Kinney, a Board member of the Light House Homeless Prevention Support Center talk about how the Bistro is part of its culinary program, providing skills and opportunities to members of our community who need a chance to start over and thrive. The story of the Bistro is nothing short of inspiring. Read more. It is an outgrowth of The Light House Homeless Prevention Support Center's culinary school social enterprise program, B.E.S.T Catering. B.E.S.T. stands for Building Employment Success Training Program. The program "...provides life-changing skills, experience and opportunities to move people forward as they rebuild their lives and become self-sufficient."

We'd especially like to thank the cadre of volunteers who helped us - some are Green Drinks veterans and some new to us. We'd like to thank Rita Calvert, Karin Hannah, Sandy Williamson, and Greg Perry, and Cathie Trogdon. They were joined by our new team of enthusiastic millennials, Cat Marucci, Cassidy Patton Papadopoulos , and Josh Cranford. We are thrilled to see how our team is growing and getting better all the time!


And we'd like to thank Executive Chef Beth Rocca who juggled food preparation and staffing of three terrific bartenders on a night when the Bistro is normally closed.

And finally, a big thank you to our event sponsors, Symmetry Agency and Live Green. Read more about the work they do. You'll see Symmetry's work soon, as the firm is redesigning our website!
The Community Development Network of Maryland (CDN) recently presented Light House Bistro with the Innovation Award at its Fourth Annual Community Development Week's Awards Luncheon.
Further, "In keeping with The Light House mission of reclaiming lives, the interior of the building uses fixtures and materials that are repurposed and reclaimed" and even includes an original church pew from St. Anne's where The Light House began almost 30 years ago!
Pie & Wine:
A Holiday Baking Class at the Bistro
Tuesday, November 21
5 - 7 p.m.
Sign up today for Pie & Wine! Each person who attends will enjoy wine, Light House Bistro appetizers, and baking instruction from our very own Chef Beth Rocca. You'll leave with two beautiful pies just in time for Thanksgiving!

Price per person: $100
Only 16 spots available! Please bring 2 of your own pie plates

Contact Beth Rocca to reserve your spot beth@lighthousebistro.org
Fun facts about the Bistro:
In keeping with The Light House mission of reclaiming lives, the interior of the building uses fixtures and materials that are repurposed and reclaimed
Wood walls are replaned floor joists from the original building
Bistro Chairs are refinished 1950s Naval Academy chairs used by Plebes in the USNA dining hall
Pendulum lights are from an old Pepco plant in Baltimore
Bar stools, tables and waiting benches are handcrafted from reclaimed barn wood
Artifacts around the Bistro are from Bowen's Farm Supply in Annapolis
And the food is delicious! Here is the menu Chef Beth Rocca and staff crafted just for us:

Chef's Display of Artisan Cheeses with Seasonal Fruit Garnish

Vegetable Crudités

Bruschetta Board: Tuscan Breads, Focaccia, Fresh Mozzarella, Extra Virgin Olive Oil
The cash bar included organic wine and a special green drink: a cucumber gin fizz!
Thank you to Our Sponsors




Live Green is a healthy, wealthy, eco-friendly lifestyle affordable for everyone. Thousands of name brand, healthy products at wholesale prices, delivered free. Live Green plants 20 trees for every member. Protect our planet and help plant 20 million trees by 2020.

A portion of your membership fee will go directly to Annapolis Green and Live Green guarantees you will save at least your $99 membership your first year, or they will give it back!

Information: www.lg.life/membership or call Lee, the GreenMom, at 443-220-5750

Symmetry is a creative agency based in Annapolis, in the heart of the Arts District. Our mission is to blend the analytic and the creative – expertly implementing and carrying out strategies to materialize visions into reality. By combining business strategy with creative vision, our team has extensive experience in creating engaging brand strategies for our clients.

We are also one of the founding members of The Commons (on West Street) and are very excited to support Annapolis Green and our neighbor the Light House Bistro.

Located in The Commons, 209 West Street, Suite 203, Annapolis, MD 21401 | info@symmetry.agency
~~~~~~~~~~~~~~~~~~~~~~~~~~~~~~~~~

Sunday, October 29
Francis Scott Key Auditorium, St. John's College
60 College Avenue, Annapolis
Theme: Sea Level Rise

We invited Green Drinkers to join us at Harry Browne's or Galway Bay
for an adult beverage and to continue the conversation.

It was a special Green Drinks in conjunction with this public lecture and book signing about Sea Level Rise! We are seeing the effects of Sea Level Rise in Annapolis right now, with an ever-increasing number of days of flooding, particularly visible at City Dock. Come learn and then mingle with people from all over the world who are examining this issue and, like Annapolis, determining how to make their cities resilient in the face of this consequence of Climate Change.
The lecture was the public part of the sold-out Keeping History Above Water Conference, an international gathering hosted by the City of Annapolis in partnership with the Newport Restoration Foundation. Conference discussions examined the increasing and varied risks posed by sea level rise to historic coastal communities, their built environments and traditional lifeways.
Green Drinkers heard the Special Keynote Lecture, "Our Shifting Shores: When Culture and Nature Collide" by Phil Dyke, a Coast and Marine Adviser, National Trust, Cornwall, United Kingdom. His talk was followed by remarks and a book signing by Jeff Goodell, author, investigative journalist, and contributing editor to Rolling Stone Magazine. He discussed his book, The Water Will Come: Rising Seas, Sinking Cities, and the Remaking of the Civilized World. The book signing was courtesy of Back Creek Books, 194 Main Street.
This Green Drinks was a bit different in that soft drinks and light appetizers were offered from Bon Appétit catering, courtesy of Keeping History Above Water conference planners. Annapolis Green salutes Bon Appétit for its environmental stewardship at St. John's as they both recycled and composted at this event.
Menu
Crab Beignets with Dipping Sauce
Pimento Cheese Stuffed Profiterole with Green Olives
Crudité Platter with Local In-Season Veggies with Roasted Garlic Aoili or Miso Tahini Dipping Sauce
Veggie Spring Rolls with Sweet Chili Sauce
Hummus with Israeli Salad, Olives and Pita Chips
Punch
~~~~~~~~~~~~~~~~~~~~~~~~~~~~~~~~~
Tuesday, September 12
scroll down to see the photos


3451 Solomons Island Road, Edgewater
a Brick Companies property

Sponsors
Theme



Our theme was all about playing golf while being good stewards of the environment. We are teeing off our Responsible Events & Festivals Golf Responsibly Program, set to launch at the Brick Companies' TBC Classic tournament at Queenstown Harbor on October 3. At Green Drinks we gave a preview of what makes a golf tournament Green and how we are working with The Brick Companies to make it so.
We just received a grant from the Waste Management company for our Golf Responsibly program. Waste Management has a terrific track record in this area with its Waste Management Phoenix Open being one of the Greenest tournaments in the world. We are using this tournament as an example as we develop a Golf Responsibly Toolkit that the organizers of any tournament could use, thanks to a grant from The Brick Companies. We screened the video we commissioned Backfin Media to make for us as part of the Toolkit. Click to see the video. Whether you're a golfer or not, we made folks laugh and think! In fact, several of the cast members of Backfin Media's video were at Green Drinks. It was a star-studded evening!
Enjoying TBC's The Golf Club at South Rivers' new back patio and firepit, we enjoyed the soft sounds of local musician Jack Selway in the beautiful setting of this private club, just minutes from Annapolis in Edgewater.
Chef Frederick Daniel delighted us with appetizers, and a 15% discount encouraged folks to stay for dinner when Green Drinks ended. The Bistro specializes in only the freshest local ingredients as well as Maryland signature Crab Cakes and Crab Soup and the staff prides itself on exquisite cuisine, delicious drinks and impeccable service.
Want to play at the Golf Club at South River? We raffled off complimentary social memberships and a round of golf for four. Golf and Social memberships are available at The Golf Club.
Thank you to our sponsors: Victor Stanley, one of our Founding One Hundred Sponsors, whose recycling and landfill receptacles grace our front porch at the Annapolis Green House. Victor Stanley, a Maryland company, is a new member of the Maryland Green Registry; BrightView South River Assisted Living; Greenstreet GreenWalls, a division of Greenstreet Growers. Greenstreet representatives gave us a sample their amazing GreenWalls for indoor and outdoors use and promoted their Greenstreet Gardens Fall Festival Weekends Sept. 23 - Oct. 29, from 10:30 a.m. to 5 p.m. each day and a contest currently underway with the grand prize being a free living wall for a school! Read the details here.
Of course, we could not present Green Drinks without our volunteers. We would like to give a special thank you to Sandy Williamson, Cat Marucci and Denise Traynor for helping and Ken Tom for taking the marvelous photos below.

photos by Ken Tom
~~~~~~~~~~~~~~~~~~~~~~~~~~~~~~~~~
Green Drinks was not held in July or August 2017
In July we presented Clicquot on the Creek instead.
~~~~~~~~~~~~~~~~~~~~~~~~~~~~~~~~~
Wednesday, June 14


Historic Inns of Annapolis' Governor Calvert House

Theme
Gathering of the Greens
Event Partner



US Green Building Council, Maryland

Secretary Ben Grumbles

The Fiddle Oaks
It was a fun time as we socialized with people from across our state who strive to implement sustainable practices at work and home--members of the Maryland Green Registry.
The Maryland Green Registry Leadership Awards are presented to five organizations that have shown a strong commitment to sustainable practices, measurable results, and continual improvement. | About the Maryland Green Registry Awards
Annapolis Green was proud to have partnered with the Maryland Green Registry and the US Green Building Council for this event.
Maryland Department of the Environment Secretary Ben Grumbles presented several awards at the "Gathering of the Greens." | read more
It was especially fun with live bluegrass music from The Fiddle Oaks!
Thank you to the event sponsors, below, and a special shout-out to Victor Stanley (one of our Founding 100s) and SuperGreen Solutions who exhibited at our event. Both companies have their products on display at the Annapolis Green House.
Thank you to Harry Browne's, right next door to the Governor Calvert House, who presented Green Drinkers with $20 gift certificates redeemable with the purchase of two dinner entrées. And Galway Bay Irish Pub, just around the corner on Maryland Avenue, extended its Happy Hour pricing through the night for Green Drinkers.
Do you have a business that takes steps to save energy and do good for the environment? Consider joining the Maryland Green Registry. | read more
Podium Sponsors


Reception Sponsors



~~~~~~~~~~~~~~~~~~~~~~~~~~~~~~~~~
Thursday, May 18
scroll down to see the photos

Theme
The Birds & the Bees - Celebrating Pollinators

Sponsor
Hey, what's the buzz? Annapolis Green returned to the Loews Annapolis Hotel/Baroak Cookhouse & Taproom for a Green Drinks events that focused on protecting the birds and the bees, and all the pollinators that make good food possible.

There was plenty of information about the importance of providing habitat for pollinators and about beekeeping. We had local honey for sale, live music, delicious complimentary appetizers and two special herb and honey-infused cocktails made by an expert mixologist at the cash bar.

We can thank a pollinator for every third bite of food we eat. Annapolis Green has focused on the role of bees, wasps, hummingbirds and bats during the month of May. Did you know that Annapolis and Anne Arundel County are each certified as a "Bee City" by Bee City USA.


About Our Event Sponsor
OneEnergy Renewables, a privately held B-Corp company actively developing utility-scale solar projects nationwide, was founded in 2009.
A pioneer of the offsite solar project model, it specializes in pre-construction development of ground mounted solar PV projects, with a program to plant pollinator-friendly plants among the panels in solar farms.
See a webinar, "Solar with Monarch Habitat: A Win-Win in the Land of Milkweed and Honey," given by OneEnergy Renewables' Eric Udulhofen, as part of the US Fish and Wildlife Services' Monarch Butterfly Conservation Webinar Series in partnership with the Monarch Joint Venture. The series of webinars focuses on monarch biology, monitoring, and conservation.
More About Our Event
Our guests were greeted by the Loews' Green Team whose members are working every day on the hotel's Green initiatives.
Loews Annapolis Hotel/Baroak crafted two special Green Drinks cocktails just for us, infused with herbs from its garden and, of course, local honey, courtesy of West River Apiary. They were the Queen Bee's Tea (rum, sweet green tea, fresh lime, mint, pomegranate juice, and honey) and Beekeeper's Bourbon (bourbon, ginger beer, fresh lime juice). They were delicious!

Our event was once again both inside and on the patio with the special attraction of The Traveller Pop-Up Bar, a one of a kind beverage experience for the cocktail enthusiast. Built in the style of a 1930s speakeasy, this modular pop-up bar is traveling to Loews Hotels across the country, delivering specialized cocktail menus generated through an exclusive partnership with Collectif 1806. This partnership arms The Traveller with a collective base of knowledge from some of the leading mixologists in the country, as well as access to the oldest cocktail book library in the world. | Cocktail menu. | When experiencing The Traveller, you can immerse yourself into the
revitalization of the "golden age of cocktails" and experience the library and menus through interactive digital menus, and the perfectly curated cocktail.
Are you sick & tired of the plastic load caused by plastic drinking straws, particularly in our waterways? Thanks to our special guest, Sailors for the Sea's Robyn Albritton (Sustainability Director), our guests were each given a free, stainless steel reusable straw! Robyn was in town encouraging our sailors and regattas to pledge to protect our waterways through the Clean Regattas program we have been assisting with for several years. And the straws... they contained the "Skip a Straw, Save a Sea Turtle" message to emphasize how are oceans and sea creatures are being strangled by plastic.
Here's the message: Every day Americans use 500 million plastic straws. Straws are on the top 10 list of marine debris items collected during the International Coastal Cleanup They have been found stuck in the sea turtles' noses and in seabirds' stomaches -- proving to be deadly. If plastic continues to infect our ocean, it's estimate that by 2050 every seabird will have plastic in the stomach and there will be more plastic in the ocean than fish." Read more.
Exhibitors
Bee City USA

Homestead Gardens' "Bee a Hero" Pollinator Club - Thank you to Heather Wheatley, Nursery Manager, who brought and gave away some beautiful pollinator friendly plants.
Honey's Harvest Farm with local honey available for sale from West River Apiary (Hear our interview with West River Apiary's Bob Greenwell on Living Green in Annapolis) - Thank you to Anna Chaney, owner of Honey's Harvest and her son, Connor.


Bee Friendly Food Alliance - Thank you to Christy Leavitt of Environment America for attending our event. The Bee Friendly Food Alliance is a network of chefs, restaurants, and others in the food industry coming together save the bees by keeping chefs, restaurant owners, and others in the food industry updated on the problems facing bees. It also provides opportunities to take action and educate customers about bees. Earlier this year, 235 chefs and restaurateurs sent a letter calling on the EPA to ban bee-killing pesticides. The partnership is educating and engaging tens of thousands of Americans through its No Bees, No Food campaign. Baroak signed up on the spot to be the first partner restaurant in Maryland, and Herrington on the Bay did too!

Stella Artois/Buy a Lady a Drink Chalices for sale.

Our raffle of a hand-made ceramic jar from the Providence Center (pictured, right) was won by Daphne Ferrier.
Great Music!
We enjoyed live music from Alexander Peters, a Maryland based songwriter with a conviction toward his craft. His desire to resurrect the sounds of the past have taken his music down a long dirt road with a folk story at every turn…

Great Food!
Baroak's Chef Maria delighted us with generous delicious appetizers and we were encouraged to stay for dinner with a 20% off coupon! Baroak features dining as a social experience with standout mussels & frites that delight the palate and signature dishes that offer exciting spins on new American favorites. | Menu
We'd like to thank everyone who made a donation to Green Drinks upon arrival. It really makes a difference!

Now in its 11th year, the intent of Green Drinks Annapolis is to gather the eco-minded from all walks of life to meet in person, exchange information, meet new people and learn something new. Everyone is welcome. Green Drinks is an initiative of Annapolis Green, a non-profit whose mission is to connect, inform, and inspire Annapolis residents, organizations, and businesses to care for the environment, live more responsibly and create a more beautiful and thriving community.
Photos

by Ken Tom
~~~~~~~~~~~~~~~~~~~~~~~~~~~~~~~~~
Wednesday, April 12

Theme:
Buy a Lady a Drink - It's All About Clean Water
Event Sponsor:
Katcef Brothers and Stella Artois
the April Green Drinks was successful beyond our wildest dreams. Our aim was to sell 200 Stella Artois chalices in our support of the Buy A Lady A Drink clean water campaign with our event sponsor, Katcef Brothers. Thanks to the big crowd who joined us at the beautiful Annapolis Maritime Museum, and the generosity of Neal Katcef, who offered a three-for-two deal, we told 225 chalices! That means that 225 women and their families in a developing country will have clean water for five years!
From the beautiful vantage point of the Annapolis Maritime Museum, Annapolis Green and Katcef Brothers joined Stella Artois and Water.org to reintroduce the Buy A Lady A Drink campaign to the local community to get involved in the effort to help end the global water crisis. Together we will focused on the global perspective but together we took local action. | Press Release | Buy a Lady a Drink is an initiative of water.org, an organization co-founded by actor Matt Damon, and Stella Artois. We launched the campaign in the United States two years ago with Green Drinks at the Museum and this event was to reintroduce it to the community.
Every day, women around the world spend a combined 200 million hours collecting clean water for their families. Buy a Lady a Drink aims to help put a stop to these water-collecting journeys, so women can start new journeys of their own. There are three new chalices to add to your collection, featuring designs from Brazil,Uganda, and Cambodia.
Admission to Green Drinks was $13, and that includes a Limited-Edition Stella Artois Chalice, appetizers, Stella Artois and Stella Cidre and wine.
In addition, our sponsor, Neal Katcef, made this great buy 2, get 3 offer: If you bought a second chalice he gave you a third one FREE, to complete your set!
We have chalices for sale at our offices at the Annapolis Green House, 92 Maryland Avenue and online on our shopping page. Add to your chalice collection (one representing each country)! They make great gifts.
Delicious appetizers were provided by Julie St. Marie Catering & Event Coordination with cuisine inspired by the three countries whose designs are etched on the chalices: Brazil, Cambodia and Uganda. Thank you!
Brazil:
Bacon wrapped Hearts of Palm
Vegetable Empanadas

Cambodia:
Chili Lime Chicken Kabobs with Thai Chili dipping sauce
Mini Beef Stir-fry in Belgian Endive

Uganda:
Fried Plantain with Mango Salsa
Plantain Chips with Mango Salsa
We would also like to thank Great Frogs Winery for its donation of wine for our event and the staff of the Annapolis Maritime Museum for its hard work to make our Zero-Waste event a success. We composted and recycled everything so nothing went to the landfill.

Our volunteer photographer, Ken Tom, took some fabulous photos which we will post here soon. Also, we owe a big thank you to "Master Volunteer" Rita Calvert for helping us with sign-in along with Elizabeth Benitz, Justin Sheppard, and Peter Holden (who never took a break!) and to bartenders Greg Perry and Robyn Modly. And thank you to Tom Cagle who hauls our eco-stations for us. The Katcef staff was tremendous, especially Cassie Mabery. We could not have done this without their help.

~~~~~~~~~~~~~~~~~~~~~~~~~~~~~~~~~
Wednesday, March 22
scroll down to see the photos

It's the 11th Anniversary of Green Drinks Annapolis!

The Importance of Composting
Event Sponsor

and two of its initiatives:
Project Clean Stream
the largest cleanup event in the Chesapeake Bay region
and
Businesses for the Bay
Annapolis Green returned to Homestead Gardens for one of our most anticipated Green Drinks Annapolis events -- our ninth yearly trek to Homestead Gardens in the midst of its beautiful annual spring Flower Show, Modern Homesteading.
It was beautiful at Homestead! Where else could you see a vintage pick-up, a coop housing chickens with bouffant hairdos, and a 1950s window with the famous leg lamp in the window, all surrounded with beautiful color!
For over 25 years, Homestead Gardens has presented a themed flower show every March to celebrate the coming of spring and dust off the doldrums of winter. The title of the 2017 Flower Show is "Modern Homesteading - a lifestyle of self-sufficiency." Compost is a vital component of healthy soil, and of self-sufficiency. It saves resources, is good for the Earth, and is easy to do!
Our event focused on the importance of composting -- the practice of returning food scraps and other organic matter back to the Earth as Nature intended.
Our goal this year is to get everyone involved in composting, whether at home, at our events & festivals, and at our compost sales (more news later about a spring sale). Composting is one of our projects but also was our theme for March, starting with our screening of "Dirt! The Movie" earlier in the month, and our radio program, Living Green in Annapolis, focusing on composting with guest Dr. Frank Gouin, who also attended Green Drinks and answered questions. Click here to learn more and listen to the show.
Karl Schass from Annapolis Compost spoke about his company's food scrap residential collection service and Nate Powers from Homestead Gardens spoke about the Garden's home composting products.
Homestead Gardens held a series of demonstrations and talks about all sorts of topics during the flower show, including "Compost Tea Time" on March 24. If you want to know more about composting, contact Dr. Gouin, the "compost guru," or the experts at Homestead.
Our Event Sponsor
Our sponsor was the Alliance for the Chesapeake Bay and its Project Clean Stream, the largest cleanup event in the Chesapeake Bay region and Businesses for the Bay.
Would you, as an individual, or as a member of a group want to get your hands dirty this spring for the good of our watersheds? Look into Project Clean Stream, a watershed-wide cleanup scheduled for April 1 (Cleanups can that can be scheduled anytime from March 1 through June 9). Several are planned in our area and you can start your own! Learn more.
Businesses throughout the Chesapeake Bay watershed can play a critical role in protecting and restoring the Chesapeake Bay and its watershed, rivers, and streams. Businesses for the Bay is an Alliance for the Chesapeake Bay membership association designed by businesses for businesses. It provides businesses with a forum where they can make their voices heard, share best practices, facilitate environmental stewardship volunteer opportunities for employees, save money, reach social and sustainability goals, and promote environmental efforts that are important to them, their customers, and their communities.

Admission to Green Drinks Annapolis was a $10 donation to Annapolis Green and included appetizers from Herrington on the Bay catering, led by Anna Chaney and her talented crew and featuring their favorite locally sourced "plant forward" menu items. Herrington on the Bay has delighted Green Drinkers for the past nine years at this event with innovative and delicious locally sourced appetizers and this year was no exception. Patronize our Green Drinks partner: If you are looking for an incredible waterfront site that operates in the Greenest manner possible, and with an experienced planner and imaginative executive chef, contact Herrington on the Bay.
The Green Drinks menu:
Red Quinoa Bowl with Roasted Vegetables

Herrington's Hot Crab Dip, containing jumbo lump crab meat, cream cheese, white wine, lemon juice, Old Bay seasoning, Monterrey Jack cheese, Parmesan cheese, and served with baguette

Matcha Almond Cookie
Our exclusive night at Homestead also came with a discount shopping coupon! Thank you to Homestead Gardens CEO Brian Riddle for his continued generosity and that of his staff. Patronize our Green Drinks partner: Shop at Homestead and take advantage of their expertise, participate in their many seminars and demonstrations, and join the Pollinator Club.
The cash bar was supplied by Mills Fine Wine & Spirits. Owners Jen and Jerry Donahoe selected an interesting array of Visit Mills at 87 Main Street. Below is what was served at Green Drinks, in case you loved it and want more!
Wine

Crow Chardonnay Blend, Maryland
Clovelly Vidal Blanc, Maryland
Harmony Dry Rosé 2014, Maryland
Castello Leccia Toscano Rosso, organic
Viña Illusion Rioja, Spain, organic
Goru Verde Monastrell, Spain, organic

Beer

Evo Lot #3 IPA

Oliver Blonde Ale

Calvert Wye Rye
As an added treat, Rutabaga Craft Juicery was be on hand with delicious and healthy non-alcoholic beverages to try. Visit their store at 116 Annapolis Street in West Annapolis.
We also want to thank MOM's Organic Market for exhibiting and taking care of the sale of drink tickets for us. MOM's closest store to us is at 6824 Race Track Road in Bowie and it's well worth the short drive.
Other exhibitors included:
And did you see our Tread Lightly campaign with permeable bricks donated by EP Henry? Learn more and "buy" a brick!
Putting on a big event like this means that there a LOT of moving parts. We would not be able to do this without our volunteers. Helping us at this Green Drinks were:
Tom Cagle
Rita Calvert
Julie Crudele
Carolyn Hill
Liam Kissinger
Greg Perry
Liam and Logan Sabo
Kenneth Tom
Sandy Williamson
And our board members:
Kristi Neidhardt, Brad Leahy, Kevin Green, Jackie Guild, and Jim Ferguson
Photos by Kenneth Tom
Green Drinks is an initiative of Annapolis Green. Our mission is to connect, inform, and inspire Annapolis residents, organizations, and businesses to care for the environment, live more responsibly and create a more beautiful and thriving community.
And Green Drinks is one of the ways we do just that!

photos by Elvia Thompson
~~~~~~~~~~~~~~~~~~~~~~~~~~~~~~~~~
Thursday, January 26
2017 Legislative Session Environmental Priorities: "Continue the Conversation"
Historic Inns of Annapolis' Governor Calvert House
58 State Circle, Annapolis
Annapolis Green has long believed in the benefit of continuing the magic of conversation. That was especially evident after this year's standing room-only 22nd Annual Legislative Environmental Summit. Following up on the enthusiasm of the Summit and its lobby full of engagement, we were proud to host a very successful Green Drinks Annapolis a short walk away, where the conversation continued to flow.
Summit Agenda
Welcome - Karla Raettig, Maryland League of Conservation Voters
Honorable Kumar Barve, Chair, House Environment and Transportation Committee
Jeannie Haddaway-Riccio, Deputy Chief of Staff, Office of the Governor
Honorable Michael Busch, Speaker of the House
Keynote Speaker - Dr. Leana Wen, Baltimore City Health Commissioner
Honorable Michael Miller, President of the Senate
Environmental Agenda for 2017
Budget and Enforcement - Ben Orr, Maryland Center on Economic Policy

Clean Energy Jobs Act: Override the Veto - Joelle Novey, Greater Washington Interfaith Power & Light

Ban Fracking in Maryland - Nadine Grabania, Citizen Shale

Keep Antibiotics Effective Act - Pat McLaine, University of Maryland School of Nursing

Prevent Septic Pollution - Dru Schmidt-Perkins, 1000 Friends of Maryland
Staying Engaged Through the Legislative Session - Julie Lawson, Trash Free Maryland
Here's huge thank you to our friends at Historic Inns of Annapolis. Their willingness to host us in the beautiful atrium and ballroom in the Governor Calvert House was ideal. See the photos below.
Thank you also to the Maryland Chapter of the Sierra Club and the Hatcher Group for making donations to help us pay for the appetizers.
We always welcome many new faces at the legislative Green Drinks including many from around the state too. We hope to continue this tradition every January and hope that in doing so, we will inspire action related to the very important issues facing us on a state, local, and yes, even federal level.
We were also very happy to welcome several delegates to Green Drinks, including Delegate Kumar Barve of Montgomery County, chair of the House Environment and Transportation Committee.
Legislation
There are quite a few environment-related bills in the pipeline at the State House. The topics specifically identified at the Summit to be of top importance included:

Budget and Enforcement

Overriding the Governor's Veto of the Clean Energy Jobs Act

A Ban on Fracking in Maryland

Keep Antibiotics Effective Act

Preventing Septic Pollution
In the first week of February, there was success as the Governor's veto was overturned.
Your most important duty as a citizen is to stay informed and make your voice heard!
Do you want to keep antibiotics out of the food your eat? Let your delegates and senator know.
Do you want the best technology to be used when septic systems are installed or upgraded? Let your delegates and senator know.
Do you want fracking to never happen in Maryland? Let your delegates and senator know.
All it takes is a phone call or an email (or an office visit) to make your voice heard. If you don't know who represents you, click here.
There are also many opportunities to join like-minded people in organized lobby days in the next few weeks. Watch our calendar for this information.
To keep up with the status of important legislation, sign up for the Maryland League of Conservation Voters' "Hotlist."
Each week, Maryland LCV presents this detailed list of environmental legislation moving through the Maryland General Assembly. To sign up email hotlist@mdlcv.org.
Also, you can get status, and the actual text of the bill, from the General Assembly website, here.
And we are dedicating many of our radio programs to the issues in the General Assembly. For example, next Wednesday's program will be about a proposed ban on polystyrene (Styrofoam). More info and show archive.

Back to Green Drinks!
We'd like to thank our volunteers! We would not have been able to put on this event without them. They include our photographer Ken Tom, whose photos you see above, Sandy Williamson, Elizabeth Benitz, Karin Hannah Stern, Kelly Lange, Tom Cagle, Tom Guay, Mariel Yarbrough, and our intern, Kerry Aszklar.

No where else in the area will you meet so many eco-minded people from all aspects
of our environmental and business community. Come join in and see what all the buzz is about!
~~~~~~~~~~~~~~~~~~~~~~~~~~~~~~~~~
Everyone is welcome at Green Drinks. There is no charge unless specified, and no RSVP is needed.
~~~~~~~~~~~~~~~~~~~~~~~~~~~~~~~~~
Green Drinks Archive
2016
Dec | Nov | Sep | Jul | Jun | May | Apr | Mar | Feb | Jan
2015
Dec | Nov | Oct | Sep | Aug | Jul | Jun | May | Apr | Mar | Feb | Jan
2014
Dec | Nov | Oct | Sep | Aug | Jul | Jun | May | Apr | Mar | Feb | Jan
2013
Dec | Nov | Oct | Sep | Aug | Jul | Jun | May | Apr | Mar | Feb | Jan
2012
Dec | Nov | Oct | Sep | Aug | Jul | Jun | May | Apr | Mar | Feb | Jan
2011
Dec | Nov | Oct | Sep | Aug | Jul
We began our archive in July 2011; Green Drinks began in February 2006.
~~~~~~~~~~~~~~~~~~~~~~~~~~~~~~~~~

At every Green Drinks: Bring Us Your Corks for Recycling
natural cork, not plastic

~~~~~~~~~~~~~~~~~~~~~~~~~~~~~~~~~
What is Green Drinks Annapolis?
Green Drinks is a happy hour that gives the environmentally minded a chance to get to know one another in a fun informal way facilitating working together for a common cause: Creating a healthy, beautiful and vibrant Greater Annapolis community. We've been organizing Green Drinks Annapolis for over 10 years. You don't have to drink alcohol to enjoy Green Drinks! Our gatherings, in a different location each month, feature venues that operate sustainably, and sustainable food and drink. We routinely draw from 150 to 200 environmentally conscious attendees.
There are over 800 Green Drinks organizations around the world. The Annapolis group is the one of the largest in the United States, following New York, San Francisco, Seattle, Chicago and Portland. More about Green Drinks International.
Loading